Chase Martinson shouldn't have had any problems when he decided to return to nursing school at Missouri's Hannibal-LaGrange University after some time off. But there were problems… for two reasons.
1) Hannibal-LaGrange University is a Southern Baptist-affiliated school.
2) Chase came out publicly as gay.
Hannibal-LaGrange University can't handle students who deviate from their student handbook — page 27 of which forbids students from even "appearing" gay. But what makes their bigotry even juicier is how excited they appeared to be to invite Chase back to their school before they found out about his orientation…
The school sent Chase a thank-you notes for reapplying and an invitation to be part of the school's Honors program… until they realized their horrific error.
Chase explained on Facebook:
… today I receive a letter telling me that I am no longer reaccepted but I am under revision by admissions. The reasoning was that I did not comply to two specific pages dealing with sexual sins and their consequences. After a long conversation with the head of admissions, who continued to tell me that I needed to review the guidelines because it was brought to his attention (surprise!) that I was outside of them, I told him that I am withdrawing all applications from the university. It is very unfortunate that such a university, which stands so prominently on their Christian values, rebukes those who are not within those guidelines., selectively, of course. Well good thing Jesus Christ was never associated with sinners, thieves, prostitutes, cheats, the lame, etc. Hannibal-LaGrange University should be ashamed of itself, it's repugnant. Even if invited back, I would never return to a university where I was bullied, ridiculed and put down just because of the way I am. That's all. And a large apology to Hannibal who will not have the opportunity of me gracing their presence once again. Bye!
I'm almost positive he'll be much happier at his new home; Chase will be going to University of Missouri-St. Louis next year.
The key word in his post may be "selective," as Martinson suggested later:
"You want to tell me 95 percent of the guys on that campus aren't looking at porn?" says Martinson. "I'm not the only one breaking rules."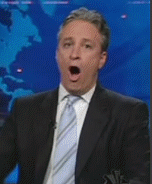 There's no legal recourse here, partly because it's a private religious school and partly because Missouri law allows discrimination on the basis of sexual orientation.
You can argue the school has a right to kick out (or never accept) gay students, but is there any doubt these kinds of schools treat homosexuality as a greater sin than any other?