Last week, I posted about Ryan J. Bell, an adjunct professor at Azusa Pacific University and Fuller Theological Seminary and a former pastor of a Seventh-day Adventist church. Bell decided to run an experiment where he would live like an atheist for a year while documenting his journey:
I criticized the methodology — I don't think you can even pretend to be an atheist simply by reading books by atheist authors and attending atheist gatherings when your religious beliefs are still somewhere in the back of your mind — but I still applauded the fact that he was exploring atheism and wanted to learn more about it.
Unfortunately, exploring faith with a critical eye, as Bell was attempting to do, was a little too much for his employers. Just days after he made his announcement, they fired him until he rededicates himself to Jesus:
They simply feel they cannot have me as a part of the faculty while I'm am in this year long process. Both APU and Fuller welcomed a conversation with me at the end of the year to see about my future work with their institutions. The Deans of both schools encouraged me and said they felt my project was bold and even important and necessary.

…

… My process for the next year does not square with official faith statements and creates untenable discomfort among members. Donors, it is feared, will pull back their donations. My inquiry is the beginning of a slippery slope and they simply can't risk it.
In addition to his teaching jobs, he also lost his job consulting with a local Seventh-day Adventist Church on a non-profit start-up.
All he did was voice the idea of giving atheism a try — even if only superficially — and it was enough for his Christian employers to cut all ties with him.
It's like when Jesus said, "Follow me. And if you ask any questions, I'll cut you."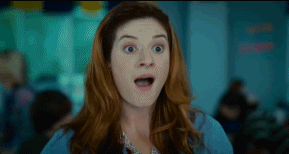 So I find myself, on Day 4, without any employment. My savings will run out in about two weeks and I'm scrambling to find immediate work doing, well… anything — manual labor, waiting tables, other teaching and consulting, or whatever I can find.
Jesus, that's awful.
I'd love to help this guy out and a few of you have already written me asking what you can do to pitch in.
Here's what we can do. If you're so inclined, I've set up a fundraising page for Bell:
I think it's important to show that, unlike the Christian organizations, we support someone who's willing to put his own beliefs under the microscope. Furthermore, we'll support his experiment even if he doesn't end up becoming an atheist.
What a disappointing response from the Christian schools and church.
Not unexpected, just disappointing.
One thing's for sure: Bell just got a dose of reality from his experiment. A lot of atheists remain in the closet precisely because they're afraid of the ramifications of coming out. They're afraid of losing their families, friends, or jobs. Bell lost some of those, just for saying he was exploring life without God.
I hope you can find it in your heart to donate to Bell. As always, I'll provide proof that he received all donations as soon as I can.