Back in March, Hawaiian atheist activist Mitch Kahle and his partner Holly Huber filed a lawsuit against a number of churches that were renting out worship space at public schools at unfair, low rates over the span of six years resulting in a loss of funds for the state of $5,600,000.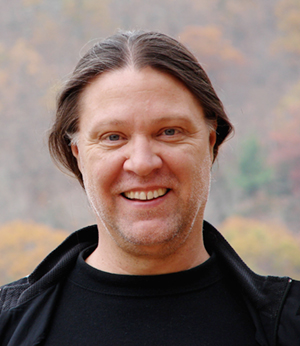 This wasn't just some frivolous case. Farrington High School was shortchanged approximately $3,200,000 by New Hope Oahu church, money that could've been used to fix a roof collapse at the school.
If Kahle and Huber won their lawsuit, the churches could have owed the state up to $16,800,000, three times the amount they owed the schools, if it was found that they knowingly evaded the law.
This week, that lawsuit was thrown out by a judge who claimed the evidence just wasn't there:
"Churches who serve the neediest in their communities should be welcomed, not driven out by false accusations," [Christian legal defense team Alliance Defending Freedom] Senior Legal Counsel Erik Stanley stated in a press release this week. "This lawsuit's claims are false and driven by an agenda that is hostile to churches. The undeniable fact is that these churches were at all times truthful and have paid all required rent to the schools."

Co-counsel James Hochberg of Honolulu agreed.

"These churches have not only faithfully paid all of their rent, they've sacrificially given much more in service and funding to the schools and communities they love," he said.

Following the hearing, Judge Virginia Crandall agreed with ADF that there was insufficient evidence to prove that the churches have violated the law. However, she also permitted Kahle and Huber to refile the lawsuit with more specific details in regard to the accusations.

Attorney James Bickerton, who represented the atheists, told reporters that he will refile. But ADF said that it will file also, and will again ask the court to dismiss the charges.

"The atheists are claiming that they can refile the complaint and allege fraud, but I've seen the evidence and they can't," Stanley told reporters on Friday. "There's no question that this was an ideological battle based on their opposition to churches being in public schools altogether."
When I spoke to Kahle in October, he seemed convinced that the evidence was there. I couldn't get in touch with him to get his reaction to this verdict.
I don't know enough about the legal details to make a judgment call one way or another, but, from the outside, it sure looked like the state didn't take much of an interest in the case. Instead of fighting to reclaim money that could've been owed to the schools, they acted like it would be wiser to just play nice with religious leaders.
I'm sure it's complete coincidence that the state's Board of Education chair, Don Horner, is also a pastor at one of the churches that got a low rate from one of the schools.