The floodgates are open and the view is glorious.
A week after the Satanic Temple said they wanted to put up a monument outside the Oklahoma Capitol building (in response to a Ten Commandments monument already on the grounds), a Hindu group is following in their footsteps.
Activist Rajan Zed put out a press release today saying that his group, the Universal Society of Hinduism, would be applying for a monument of their own outside the Capitol building, this one honoring Lord Hanuman:
[Zed] said that if the Oklahoma State Capitol was open to different monuments, we would love to have a statue of Lord Hanuman, who was greatly revered and worshipped and known for incredible strength and was perfect grammarian.

…

Rajan Zed stated that he had written to Oklahoma State Capitol Preservation Commission Chair Trait Thompson and others for detailed procedure, required forms, conditions to be met for approval, size and dimensions of the statue, etc., for permission to erect the Lord Hanuman statue, which they planned to make big and weather-proof.
If the Commission votes yes on the proposal, conservatives will flip out.
If they vote no, they're just inviting a lawsuit.
This is beautiful.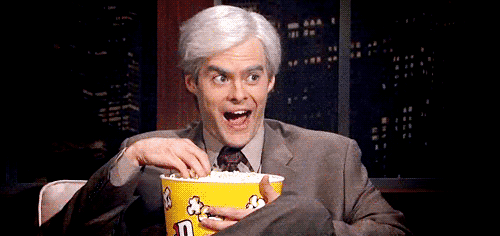 Reporter Bill Sherman of the Tulsa World spoke with Thompson and asked if the Hindu monument would be approved:
"I suppose when one group gets some publicity, everyone else wants to make their point," he said.

Is there any chance a Hindu statue will be built at the Capitol?

"I can't speak for the commission," Thompson said.
That's the sound a man makes when he's sinking in quicksand.
The lawmakers in Oklahoma brought this upon themselves. If they wanted a Christian monument, they should've known that others would ask for representation of their religious beliefs, too. I guess they didn't anticipate that the requests would come from normally silent groups.
Incidentally, this isn't Zed's first run-in with politicians. In 2007, he delivered an invocation address in the Senate that was greeted with boos from angry Christians in the crowd.
(Image via Shutterstock)