The British Humanist Association is selling off a bunch of the original atheist bus ads: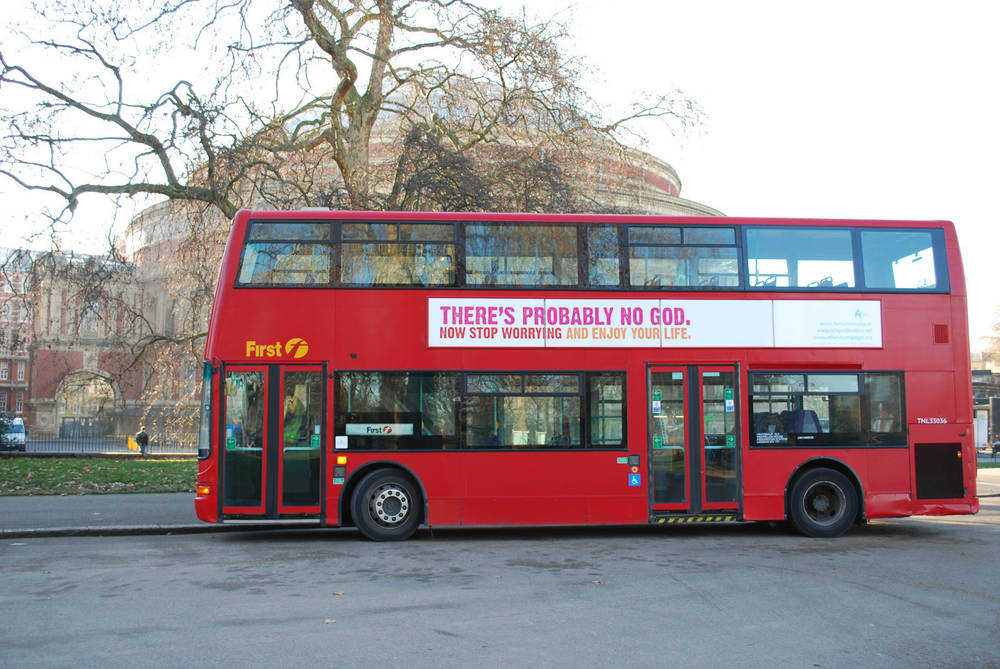 Each sign is in two parts and these things are pretty large (3.96 metres x 0.5 metres)… they came straight off the side of one of the original Atheist Buses in London. One has already been promised to the Museum of London, but the others are up for grabs to go on your bedroom wall (if it fits), your roof, on your bus (if you have one), or your really long car!

You can own one of these unique pieces of atheist and humanist history by bidding here now. You can bid from anywhere in the world but remember that you will have to pay for the postage and shipping on top of your bid! The money raised will all go towards the BHA's work for a secular state, promoting learning about humanism in schools, and the various other BHA campaigns which can be found on our website.
You can bid on the signs right here.
On a related note, my birthday is in a couple of weeks. (Just sayin'.)
(via Boing Boing)