Consider yourself warned: In 2013, Lifetime will be airing episodes of a new reality show called "Preachers' Daughters." They've already ordered eight one-hour episodes.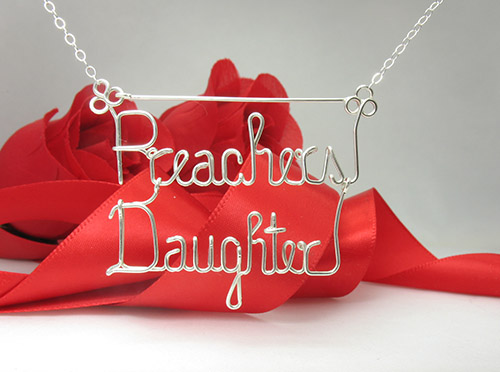 … I'm pretty sure the title and network tell us everything we need to know already, but here's a more formal description:
"A profound and hard-hitting, but often humorous, look at the daily pressures typical teenagers face, Preachers' Daughters captures the intense moral, social, sexual and spiritual conflicts these daughters endure as they weigh whether or not to break free from the strong beliefs, time-honored traditions and rituals their loving, but strict, parents have raised them on."
It's a train wreck waiting to happen… I can't wait!
Then again, it could actually be riveting television if the kids are shown breaking free from their strict Christian homes — only to be shown as better off because of it. (Many preachers' kids have similar struggles — many bond over them — and their stories are fascinating.)
This announcement comes a week after TLC said it would air a show called "The Sisterhood" (about preachers' wives) beginning January 1st:
The broadcast follows five women that are married to preachers in one of the largest cities in the Bible Belt, who often dress provocatively, giggle about sexual matters with their friends and husbands, and live on the edge in a variety of ways.
Let the betting pool begin: Which show is going to last longer? (Because I'm going on record as saying neither show will make it to a second season.)
(via Christian Nightmares)