Over the past six years, orchestra students at Hawaii's Moanalua High School have raised over $200,000 for charity through a holiday concert. This year, they were set to raise $30,000 to help American doctors travel to Africa so they could "help the poorest of residents — some who have never seen a doctor — with urgent medical and dental needs."
Just two problems: They partner with a local church to hold the event and the charity is actually a Christian ministry.
I'm sure atheist Mitch Kahle (founder of the Hawaii Citizens for the Separation of State and Church) knew how unpopular it would be to fight such a worthy cause, but the Constitution is based on principle, not popular sentiment, so he did something about the situation — and the state's government listened: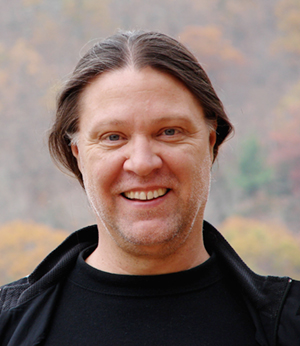 [Kahle] wrote a letter to the Department of Education on "Freedom from Religion Foundation" stationary on December 3 demanding state officials stop the concert. He claimed the public high school was in cahoots with New Hope, one of Hawaii's largest Christian churches.

…

Donalyn Dela Cruz, director of Communications for the DOE, said the decision announced Monday to cancel the Friday concert was made by the DOE after consultation with the Attorney General's office.

"The Department applauds both the students who were hoping to provide this concert, as well as the charitable purpose behind it. However, after some consideration, the Department realized that the concert could have been better structured," Dela Cruz said.
As you might expect, the story going through the media is all about how an evil man stopped a wonderful concert, not how a great activist took an unpopular stance and pointed out a violation of church/state separation:
Kahle doesn't win in court so much as he gets his way by getting people in government to simply bend to his wishes through bullying and threats.

He has intimidated Senate leadership into cancelling its daily prayer during the 60-working day session.

He's pushed the Honolulu City Council leadership into cancelling only prayer a month typically held before its monthly meeting.

He's harassed the military until it took a cross down from its property.

And when loved ones lost their family members on Mothers' Day, May 9, 1999, during a tragic land slide at Sacred Falls park, and they posted eight small crosses by the roadside in remembrance, Kahle insisted the state remove them from the public sidewalk.
Right… Kahle's such a big bully that he reads parts of the Constitution to his victims. (THE MONSTER!)
New Hope church went through with a Christian concert of its own last night to raise the money. Good for them. This is what they should've been doing all along. There was never a good reason to use the local school's talent to help fill their coffers and spread their faith.
Meanwhile, Kahle deserves a lot of praise for doing the right thing after no one in the church or school administration could bring themselves to say anything to stop the illegal merging of the two worlds.