This is a Nativity scene on government property in Niles, IL:
There's also a menorah there (See? Inclusion!)… but that's it.
Well, if the city wants to be inclusive, they really need a display from a non-religious perspective, too, so the Freedom From Religion Foundation chapter in Chicago asked the city to put up a sign of their own among the others, and this is what just went up Thursday afternoon!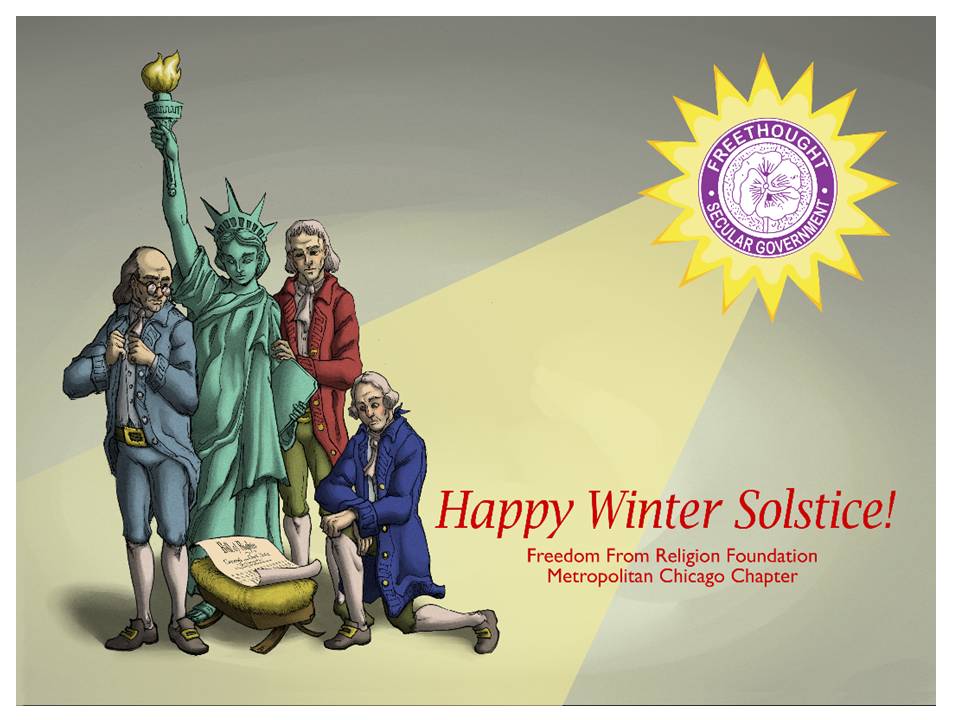 Jacob Fortin designed that excellent image.
By the way, I'm now a member of the FFRF – Metropolitan Chicago Chapter. If you're in the area, join up so we can respond to these sorts of church/state separation violations as they emerge.