Last month, I mentioned that the founders of the dating website OkCupid would be receiving the Humanist Chaplaincy at Harvard's annual Humanist of the Year award.
The ceremony took place earlier this month and Kimberly Winston writes about the site's significance for our community (Note: I'm mentioned in the article):
Three of the founders describe themselves as nonbelievers in their onsite profiles. [Max] Krohn, the corporate technical officer, says if OkCupid has become a popular space for atheists and a beacon of humanist values, it's a happy by-product.

…

Another humanist value the site embodies, Krohn said, is an absence of judgment — same sex couples, the polyamorous, and those seeking lifelong partners and quick hook-ups are all welcome.

…

But OkCupid is the only free service that assists nonbelievers with specific advice, statistics and tests. Last December, self-identified atheist users were sent "12 Days of Atheist Matches" and current members can take an "atheist test" to find those with similar levels of nonbelief. The site's "Darwin Test" looks to match those with similar attitudes about evolution (sample question: Are most people a) good? b) evil?).
You can see one of the 12 Days of Atheist Matches here and don't forget that mentioning atheism (with good reason) in your first email to a stranger could lead to a higher response rate!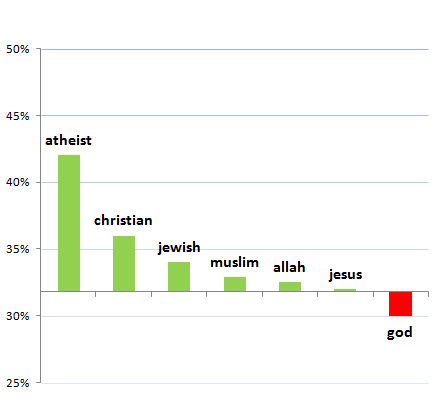 For those of you who have used OkCupid along with other dating websites, did you notice any significant differences between them (besides the price)? Which was better for you?