This is pretty awesome: Eli August created a line of vegan soaps (and other hygienic products) and he's selling them on Etsy.
My favorite name from his product line? LavenDarwin Soap: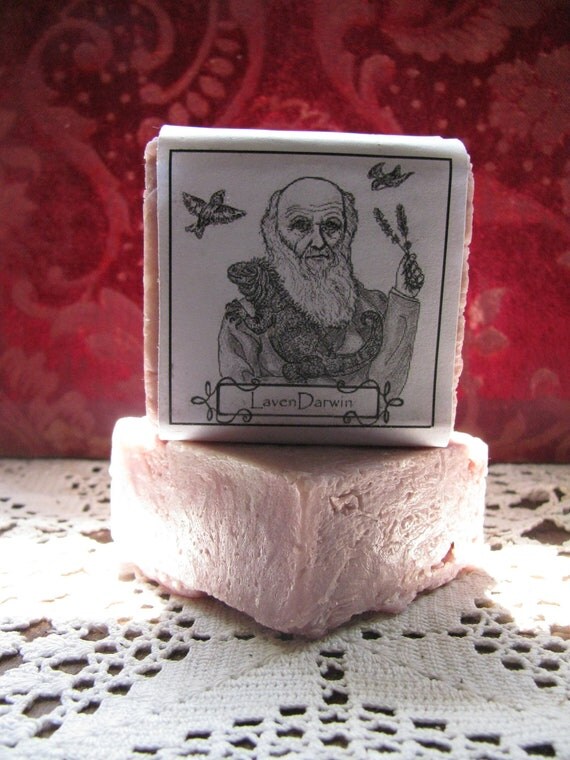 Be part of Chuck Darwin's theory of "Smellvolution" with this soothing scent.

This vegan soap is made with Lavender essential oil.
Also for sale on his site? Samuel cLemons Soap, Edgar Allan Potpourri Soap, and Ni-clove-a Tesla Soap.
Love it 🙂
(Thanks to Autumn for the link!)