A few days ago, Jason Torpy wrote about a "strength of character" survey for the incoming class at the United States Military Academy. In attempting to determine the "personal strengths" of the cadets, West Point asked them to respond to statements as being on a scale from "like them" to "unlike them." Most of the survey was what you'd expect — about creativity and resourcefulness and other important characteristics of leaders. Four of the questions, however, were about the depth and practice of religion and spirituality.
Now, the Wall Street Journal has picked up on the issue: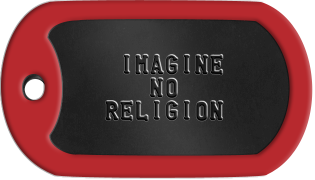 A watchdog group on Friday demanded that the U.S. Military Academy withdraw an online survey of cadets that asks about religion, claiming it violates their constitutional protections.

…

One cadet complained in an email to the [Military Religious Freedom Foundation] that there are "many others here at West Point who are being regularly and systematically degraded and marginalized by academy leadership for our lack of 'chain of command-endorsed' religious beliefs." [MRFF president Mikey] Weinstein withheld the cadet's name to protect his or her identity.

West Point's director of public affairs, Lt. Col. Webster M. Wright III, said Friday the U.S. Military Academy was looking into the statements made in Weinstein's letter.
And so is the Army Times:
The cadet told Army Times that officers and others routinely equate resiliency and leadership ability with religious devotion. As an avowedly secular person, he said he feels marginalized.

"I am not religious, but this does not mean I lack resilience or character," the cadet said in a letter to Weinstein.
It's great to see this sort of attention on the issue. After all, West Point just officially recognized the Secular Student Alliance as a club and acceptance for the non-theists in the military is growing — they need to continue to be pushed in the right direction.