CNN contributor LZ Granderson is a Christian. But he's quick to admit that, in times of tragedy, it takes only a matter of minutes before the Christian Right makes itself look not just bad, but downright nasty.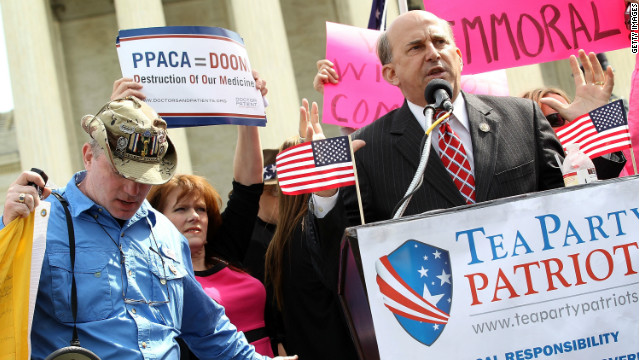 He's talking, of course, about the tragic theater shootings in Aurora, Colorado. An event that should have ignited nationwide mourning and solidarity inspired some conservative Christian leaders to stick their feet in their mouths by saying that the victims were going to hell, or that someone in the theater should have had a gun to take the shooter down.
In a CNN editorial this week, Granderson reminds us of other tragic events that spawned less-than-classy responses from Christian leaders:
After the September 11 terror attacks, Jerry Falwell blamed the ACLU, as well as feminists, gays and lesbians, for lifting God's veil of protection. After Hurricane Katrina, Pastor John Hagee said he believed God caused the largest natural disaster in U.S. history to stop a gay pride parade in New Orleans. Bodies were still being recovered from the 2010 earthquake in Haiti when Pat Robertson said the country was struck because it made a "pact to the devil."
Everyone says stupid things sometimes, Granderson argues. But there's something uniquely disturbing about the way Christian leaders claim their religion is being affirmed or attacked in response to something like a national tragedy or a controversial move on the political front:
Of course, people of various faiths, agnostics and atheists make questionable statements all the time. The difference is this mantra of an "attack on religious freedom" is most often repeated by politicians and religious leaders of the Christian faith, usually when a political discussion about marriage or women's reproductive health is taking place.

I'm fine with that.

But I have a problem when a disaster claims innocent victims or causes a great deal of pain and loss, and instead of showing compassion, these so-called leaders of faith say the gays did it. Or the liberals. Or that gem Falwell served up — the ACLU. That kind of rhetoric not only violates Christ's greatest commandment — to love — but is completely illogical.
LZ's right on the money with this column. It'd be a little easier to respect the far Christian Right (at this point, respect for them can only go up, right?) if they didn't give us so many reasons to cringe and back away — especially during times when we should, for once, be sticking together.
Note: A picture posted here earlier was incorrectly captioned that the Westboro Baptist Church "super-picketed" an Aurora vigil. Turns out they threatened to protest, but didn't show up – and even if they had tried to, they would have been blocked.