The Freedom From Religion Foundation's "Out of the Closet" billboard campaign — in which real, local atheists appear on the ads — is now up in Spokane, Washington!
These are the seven billboards going up this week as part of a month-long campaign: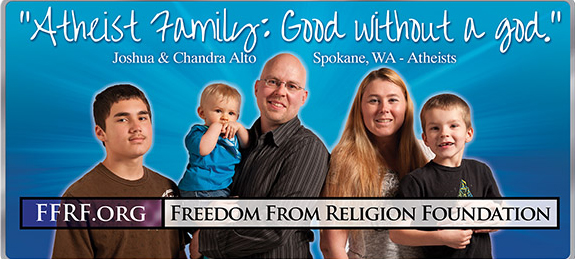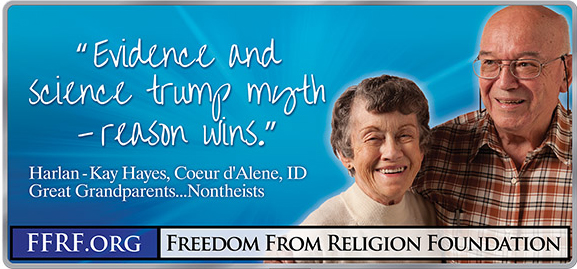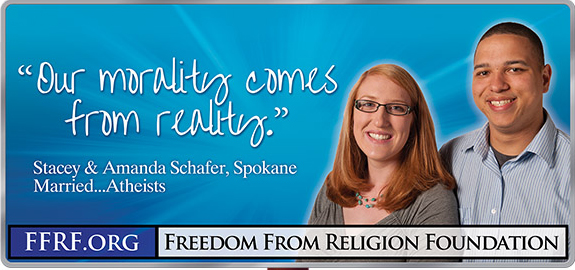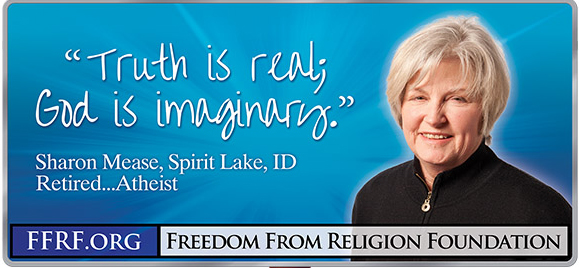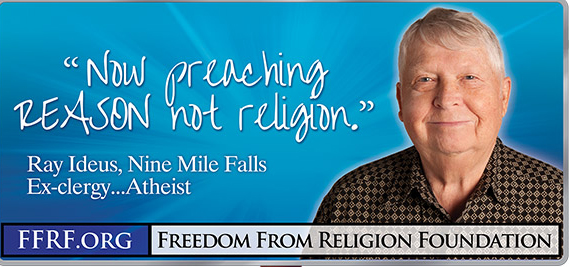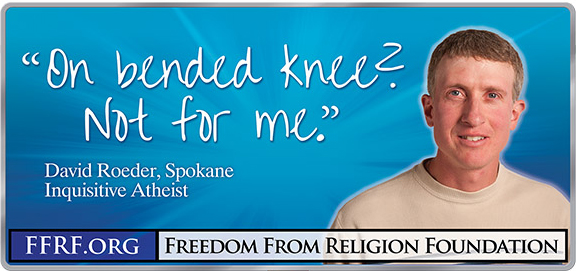 "The nonreligious are at least a quarter, 25% of the Washington adult population — claiming conservatively 1.2 million state citizens, yet there are many Americans who have never knowingly met an atheist or unbeliever, much less someone who is proud to advertise their nonbelief," said Dan Barker, FFRF co-president. Barker, author of Godless, was formerly an evangelical minister who "just lost faith in faith." He works with [Ray] Ideus on the new Clergy Project, a support group for clergy who have lost faith and are trying to leave the ministry.
The FFRF's campaign has already taken place in Madison, Wisconsin; Raleigh, North Carolina; Tulsa, Oklahoma; Columbus, Ohio; and Phoenix, Arizona.
This particular campaign, unlike the others, seems veeeeery white… but other than that, I have little to complain about. I think it does a great job of humanizing atheists.