Guessed who just raised $52,000 in just under a week?
Looks like a lot of people supported the "It's Time to Quit the Catholic Church" ad from the Freedom From Religion Foundation.
Give it a few weeks and you'll be seeing the following full-page ad appear in the New York Times. (Click to enlarge.)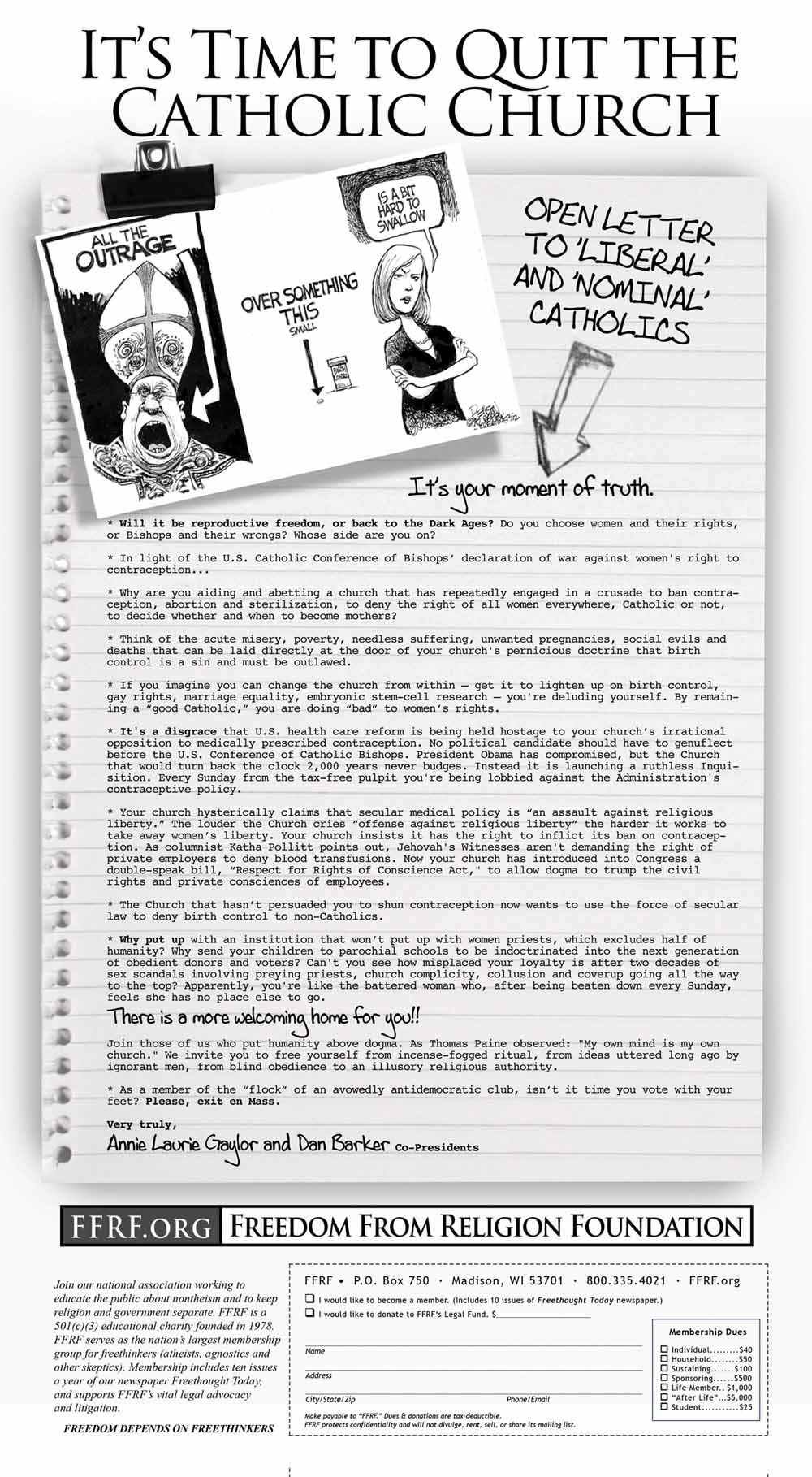 Also, if you haven't read it already, check out FFRF co-president Annie Laurie Gaylor's open letter to "liberal" Catholics which prompted the ad's creation.