Once, when I was twelve or so, my dad forgot to pick me up from play rehearsal after school. In the pre-cellphone era, I just stood at the big double doors of the school's entrance, watching for headlights in the rural blackness of middle-of-nowhere, Indiana. The evening janitorial staff kept shooting me these pitiable looks, and I was starting to wonder how comfortable the tile floor would be to sleep on, and how I'd never live down wearing the same clothes two days in a row, when at last my dad pulled up in the old Aerostar van. Finally!
Apparently, he just plain forgot that he was supposed to pick me up after a meeting he had had that night. He'd arrived home, and rather than a "hello," he was greeted with a suspicious, "Where is our daughter…?" My mom says he turned eight shades of green, darted back to the van, and rushed to get me in a flurry of apologies.
Now, we sarcastically refer to this event as if it was the ultimate treachery, and in case my father ever has anything snarky to say to me, I'll just point back to that fateful day as evidence to his "horrible" parenting. We laugh about it now, about his daughter-erasing brain fart, and my melodramatic response of seeking some sort of habitat for a night in the wilds of my small middle school.
At the time, though, I remember one thought in particular that kept circling my adolescent brain: "I'll never do this when I have kids."
How often have you all said similar things? Back then, it was a petulant response, extrapolating an honest, adult mistake to be a horrible symbol of my father's lack of concern for me; but now, I find myself asking myself the same sort of questions, for very different reasons. Instead of slighting my parents for every piece of clothing they didn't buy for me or event I wasn't permitted to attend, I'm now starting to question what things I would do differently.
As a hypothetical parent, I would be in completely uncharted territory, as my own beliefs are radically different from my own parents' faith-based approach. My parents were Christians, as were their parents, my friends and their parents were Christians…come to think of it, I don't even personally know any atheist parents.
This does have a positive side effect, though: since there are no models to emulate within my immediate experience, the tough tussling with difficult concepts ultimately comes down to discussions with my husband, which is exactly where they ought to be. As I've discussed before, leaving the tough choices about parenting to someone outside of you and your family can have enormous repercussions. Religious institutions in particular often call for prescriptive parenting instead of descriptive; that a child will "become" such-and-such an individual if you follow such-and-such discipline program, as outlined by everyone's favorite child psychologist — the preacher.
So what exactly would I do differently? What parts of my hypothetical parenting would deviate from my own experience being parented in a Christian household?
I have a shortlist, and I'm looking to add more:
1. No mandatory church attendance.
While this may sound like a "duh" statement to those raised outside of religious influence, the implications are much more subtle and much more fraught if grandma and grandpa are religious and readily accessible to the child.
My husband and I want to raise our hypothetical children to decide for themselves. After all, it isn't their religion (or lack thereof) that I'd be raising — it's a whole, complete child, equipped with a personality and wants and needs and opinions. Religion will not be kept hidden from them, nor will it be glossed over or minimized, but they will realistically need to know how it informs the beliefs of the greater majority of their family. Developing critical thinking skills will involve us 100% more as parents; fostering these skills would be significantly harder if they are exposed to indoctrination that teaches them that morality is tied to warming a chair once a week at a specific time.
2. No corporal punishment.
As I mentally began sorting through some of these ideas, I realized that my only arguments in favor of physical punishments were faith-based.
Given the track record of this particular discipline technique, the potential for abuse, and the vehement disagreement with the practice from professional communities, I simply don't see any evidence to even consider the practice in the first place. Full stop.
3. Rewarding honest inquisitiveness.
One characteristic of the Christian religion — or many variants of it — is to discourage critical thinking by painting "doubt" as a negative (just like calling anger "bitterness," and the useless trapdoor-of-a-phrase, "I'll pray for you"). I can't really remember how many sermons I've heard about "Doubting Thomas," where the punchline of the story is almost universally omitted: he ultimately overcomes his doubt through… evidence and reason! For some reason, Thomas was skeptical of the idea that a friend of his was brutally tortured, died, and rose from the dead to walk among humans again, and asked for some simple evidence that would confirm his identity.
Curiously, in the account in John 20:24-29, Jesus does provide the evidence that Thomas requested, yet (in verse 29) goes on to suggest that request was somewhat petty:
"Jesus saith unto him, Thomas, because thou hast seen Me, thou hast believed: blessed are they that have not seen, and yet have believed."
However, there are several layers to this case; according to the story, Jesus was able to confirm Thomas' doubts with actual, physical evidence, which is never available to the person behind the pulpit, claiming to possess the key to unlock Truth. So, in terms of the story, I agree with Jesus: it is better to believe things that are true even if you haven't personally witnessed it. Things like gravity, pulsars, and evolution can be established to be "true" even if you yourself can never "see" it with your own two eyes.
What I won't be doing is teaching my children in the churchified version of the Doubting Thomas story, where the blame lies in his curiosity and his "need" for proof. Instead, I want my children to recognize what kind of evidence a given claim will need, and whether or not the evidence given meets those criteria.
4. Recognize autonomy by resisting the urge to "train" a child.
Ultimately, I will have to realize my limited power as a parent. Just like I can't "make" students learn a concept in the classroom, I can't "make" a child become something or another. I can encourage certain behaviors while discouraging others, but at the end of the day their identity does not belong to me.
With Christian parents, many people adopt the Driscollian view that their success as a parent lies in the transfer of their religious values to their children, and it's a recipe for disappointment. By sheer numbers, I would guess that many readers of this blog come from religious backgrounds, and I would guess even further that some might have observed the negative ramifications of religious belief in their cognitive processes. With this kind of irrational desire placed as such a high priority, all other accomplishments — morality, responsibility, love, care, concern for the world around you — take a backseat to the idea that immortal soul of the child they love is in danger. It completely minimizes actual problems and accomplishments, and colors the relationship that parents can have with their teen and adult children. That's not the kind of relationship that I envision for myself, nor do I understand why any parent would want that.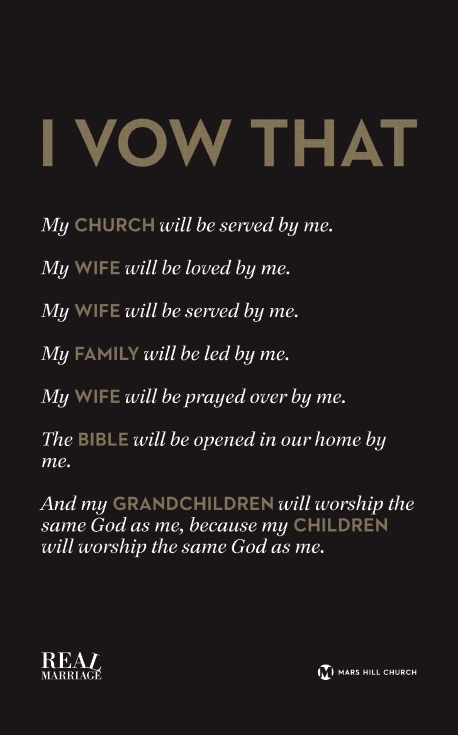 It won't be an easy journey, but no adventure in parenting ever is. I also don't believe that my atheism or skepticism equips me to be a perfect parent, but I hope that the desire to think critically about the world around me and my contributions to it will spill over into a dynamic, organically evolving relationship with my hypothetical future children.
How about you? If you are already a parent, what did/do you do differently from faith based parenting approaches? If you're simply speculating, like me, what are some things that you consider?