This is a poster going around promoting Pastor Mark Driscoll's awful new book Real Marriage: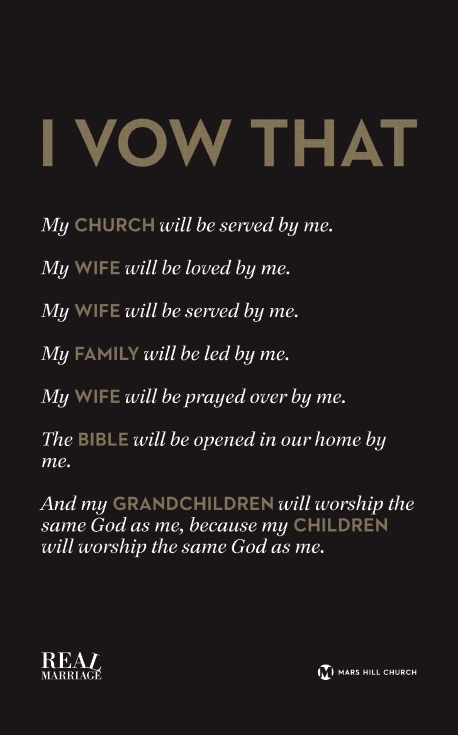 Yeah… because that's exactly how it works.
Vorjack at Unreasonable Faith puts it well:
Um … about that last one.

My grandfather was raised Southern Baptist.

My father was raised Southern Baptist.

… Hi.
I know Christians love to deny reality, but when you consider how many atheists come from religious homes, it's absurd to think that if you indoctrinate your kids hard enough, they're just going to go along with it forever. The harder you push, the more likely they'll stray.
And if your kids believe in something as serious as the nature of god just because you do, you're doing them a disservice. Let them ask questions, find the evidence for themselves, and make up their own minds when they're ready to do it. Your job is to guide them, not to force your own beliefs down their throats.