Unlike most of the stories I hear around the atheist blogosphere, my deconversion from Christianity had little to do with my understanding or appreciation of science and scientific pursuits; at its core, it was more about a personal journey through logic and reason, an inward reflection of the logical inconsistencies I observed throughout my years as a Christian. I wasn't interested in the nuts and bolts of adaptive evolution — I wanted to know about the evolution of the religion itself, and what bits made up its necessary "core." Essentially, I had the same questions that many doubting believers ask: Which version of my god is correct? Does God actually care for me? Is there really a heaven and a hell? What are the entrance requirements and fees?
Like many Christians, for a long time I fell into a grey area of "hate the religion, love the believer." I was attuned to the hurt that I saw religion inflicting on the people around me, particularly the horrifying effect that the doctrine of "submission" had on my female friends and relatives, but I was also indoctrinated to believe that morality is contingent on religious belief (with a more youthful understanding and interpretation, I thought that only Christians were truly moral, but later -– how gracious of me -– extended the ability to be moral to persons of all religious faith). For a long time, I was able to get by with blaming "the institution" and letting its individual participants slide — hey, they were only doing what they were told, right? And they're just a little misguided… right?
It wasn't science that eviscerated that weakened platform that my religious belief was built on: it was books. Fiction books.
Lots and lots of fiction. And an education that forced me to develop some critical thinking skills in order to interpret said books and write papers about them.
The books that contributed to my deconversion were books that made me re-think the ground-level assumptions I had about how the world worked. Through books, my eyes were opened to new ways of living and new ways of thinking and, most importantly, the ambiguity of the right or wrongness of any one way of life. The books that most challenged me were the ones where my own supposed superiority was challenged. Or forced me to see what I thought were familiar issues from a brand-new perspective. Or forced me to confront my own complacency on certain issues. Or artfully demonstrated the possibilities and limitations of my own agency in the world. Or… so on and so forth. Books that really made me think.
While not everyone has access to a laboratory, most people have access to a library.
Best of all, purposeful, careful reading of media — books, blogs, movies, music, television — doesn't require a formal education. Like PZ Myers, I believe that one of the most important questions we can ask ourselves, when presented with new or conflicting information, is "how do you know that?" Coupled with even a rudimentary understanding of cognitive biases, the pursuit for truth will be ruthless and unforgiving. Ask the difficult questions, the "how" and "why" questions, which serve to foster critical thinking more than the easily-solvable black-and-white "what" and "when" and "where" questions.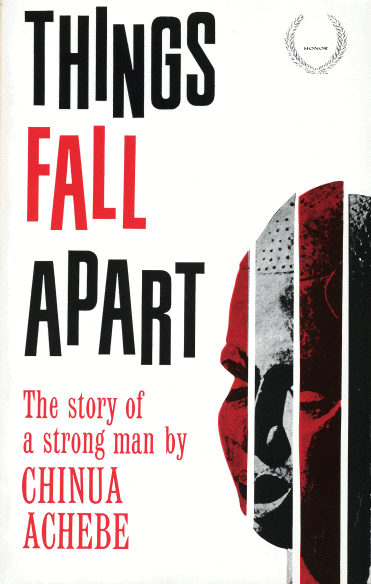 After that, it's up the individual and what sort of ink on paper excites them. There is much to be said about society, humanity, and culture in nearly every genre of fiction (not to mention the possibilities in other mediums I am neglecting in this post — non-fiction, poetry, art, film, theater, and music). For me, the most challenging pieces of fiction were authors that explored themes of gender, culture, and imperialism across the globe: Chinua Achebe's Things Fall Apart, J.M. Coetzee's Waiting for the Barbarians, Sherman Alexie's Tonto and the Lone Ranger Fistfight in Heaven, Joseph Conrad's Heart of Darkness, Audre Lorde's Zami: A New Spelling of My Name, Margaret Atwood's The Handmaid's Tale, and Barbara Kingsolver's The Poisonwood Bible.
Each of these books, hand in hand with the overwhelming amount of poetry and short fiction that I didn't mention, played a role in developing my understanding of how the world worked and fueled the desire to make such an understanding as reality-based and objective as possible. Reading fiction sparked a desire for understanding that has extended into the realm of science writing; I think the two make a rather handsome couple.
In the atheist community, science is the unchallenged king. Science answers, or attempts to answer, the big questions about life: where we come from as a species, where and how our planet came to be, and why we are the way we are. For many years, religion has had a chokehold on these questions, squirreling them away behind the protective edifice of the Mystery of the Universe, but science — and the individuals who can harness its energy — has a peculiar tendency to ignore such threats, and carry on the tedious business of filling in a god's gaps.
Science is undoubtedly deserving of its spot on a shining pillar, but if you're like me, there were more books, movies, and video games under the Christmas tree than microscopes and medical journals. I can understand why we revere science so much and the contributions it makes to society, but I can't for the life of me understand why we neglect the potential power of the stuff that makes up the bulk of our consumption and pleasure.
What about you? Did fiction play a role in your journey toward atheism, and if so, how? Does bookishness lend itself to the flighty, wishy-washy stereotype, or has it had a profound impact on your thinking?
Most importantly: what books were critical in your journey?