Because I'm cheap frugal, I've never had a Christmas tree since coming to adulthood. While I haven't missed it, I know that some people just aren't willing to have a winter season without their holiday decorations. But, as an atheist, what are you to do with all the Baby Jesuses or, really, even the Santa Clauses? Doesn't he promote blind faith in something ridiculous as well?
As it turns out, there seems to be a certain protocol for atheists decorating their Christmas trees, and it all starts with the tree topper. No angels or stars of Bethlehem here! However, don't let that fool you into thinking you can use just any ol' thing. As religious folks may say seriously, and as I'm putting forward jovially, atheists have their gods too and these are what should adorn the top of our trees this season:
Spock. I realize he's not a supernatural being but, as skeptics, can any of us really deny having an awesome respect for Vulcan logic?
…
Power-Up Star. In my estimation, you pray to the Power-Up Star by punching the brick it's hidden in. Then it goes inside you and makes you awesome!… for a short while. So, while not a major god, the Power-Up Star is more like a minor deity or devil, playing tricks on you so you're more likely to run around like a crazy person then fall down a hole.
…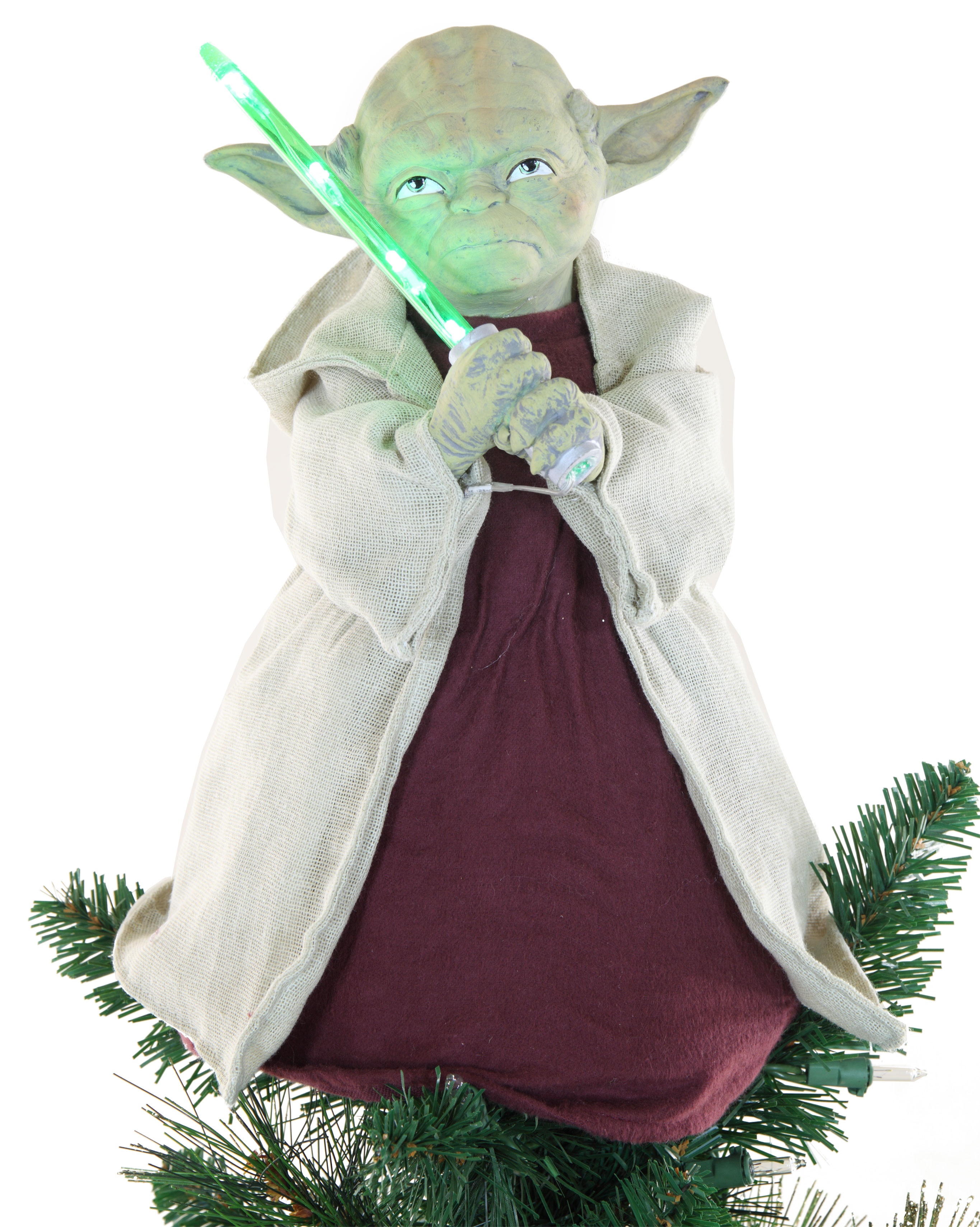 Yoda. He's a little green man who can move stuff with his mind and carries a sword made of light! If those aren't god-like descriptors, then I don't know what are. Get, you must.
(We like Yoda so much, there's even another one here!)
…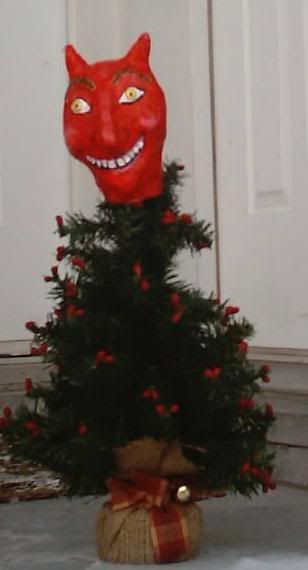 Not last, but most probably least, there's Satan. I'm sure there's a fair group of people who would call this our god and expect us to have him on our trees.
I'm also sure that there's another group of people who would get great enjoyment from watching the first group foam at the mouth.
…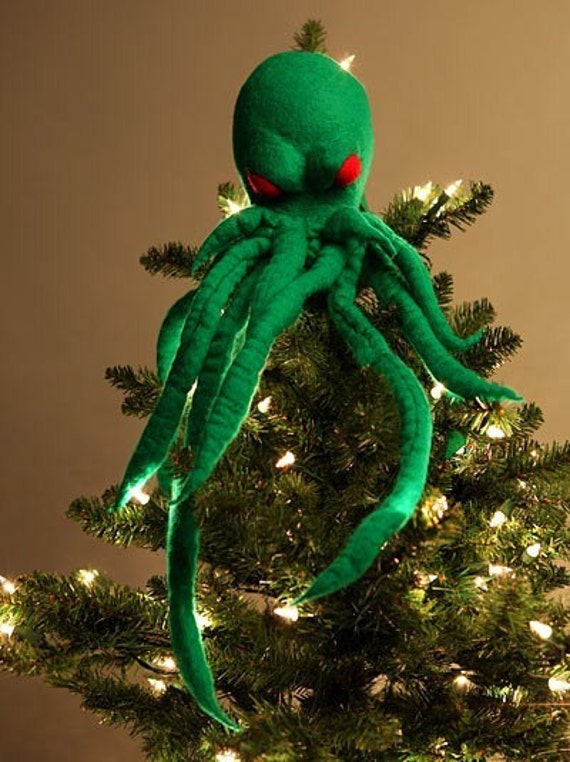 Cthulhu. He is an Elder God, after all. And doesn't placing his horrific likeness in a prominent location of your home mean you're a cultist?
…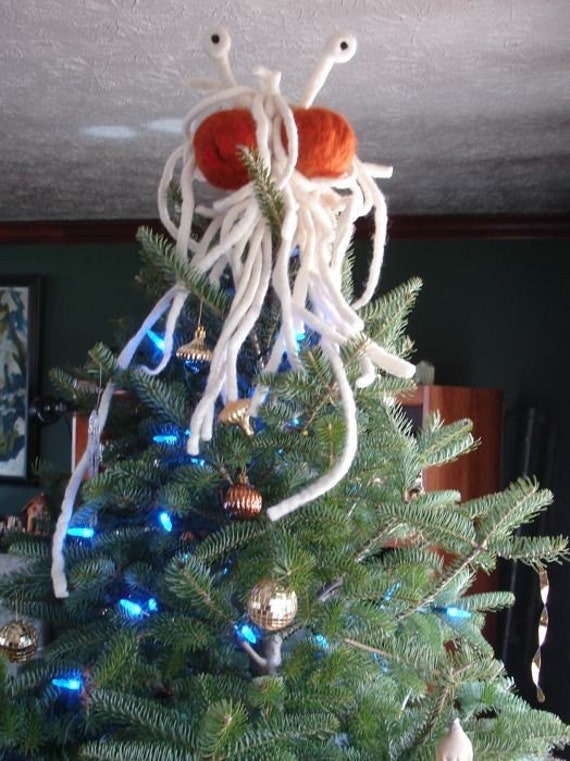 Of course, no list would be complete with the Flying Spaghetti Monster. A fake god of the fake gods; our current, ultimate I-don't-believe-in-gods god. This tree topper will mark you as the atheist-in-the-know for Christmas, and all of your unbelieving friends will be super jealous of you.
…
So remember: When waging your War on Christmas, you must make sure to take the blasphemy all the way to the top of your tree. It seems the ungodliness will trickle down from there in the form of bacon, microbe, or circuit board ornaments.
If you have a tree this year, how are you decorating it?