The Freedom From Religion Foundation just put up four billboards (rather, two basic images in four locations) in Salt Lake City to mark the holiday season — it marks their first billboard campaign in Utah: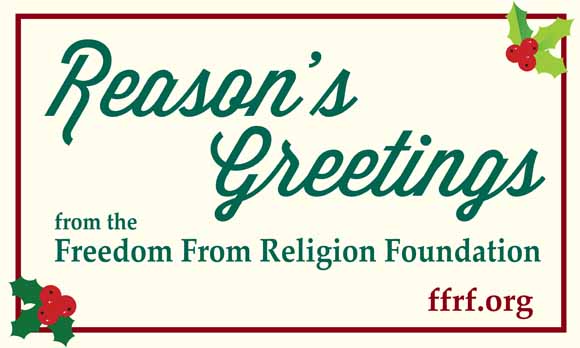 FFRF has more than 17,000 nonreligious members nationwide, but its Utah membership, at 102 persons, is on the slim side. FFRF hopes its billboard campaign will change that.

"We want the nonreligious — freethinkers, atheists, agnostics and other skeptics — in Utah to know they are not alone," says Dan Barker, a former evangelical minister who now co-directs FFRF.
They'll be up through the beginning of the New Year.
I feel bad for the local media. How will they *ever* find someone who opposes the signs…?