CNN is jumping on the "Black atheists exist!" bandwagon — their angle focuses on black atheists in the South:
Benjamin Burchall first realized how different his experience in the South was going to be while looking for something to watch on television on a Sunday night.

"I couldn't find anything on television but religious programming," says Burchall, 38, a former Christian minister and agricultural consultant who moved from Long Beach, California, to Atlanta for work in 2010, "And I thought, 'Oh my God, where am I? Is this all that is on television here?'"

And he quickly found other differences from West Coast living.

"I was not used to meeting someone for the first time and having their first question be 'what church do you go to?'"

Burchall's proud response to such queries was, "None." He is part of an increasingly visible minority –- black atheists living in the Bible Belt.
It's also accompanied by this not-very-flattering image (though I suppose it does reinforce the idea that we're talking about a pretty small demographic):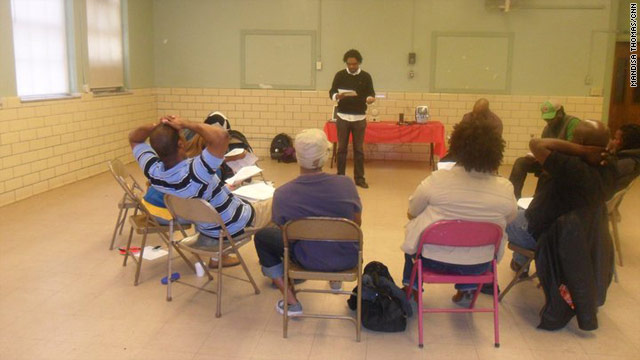 Several atheists are profiled in the piece, all of whom have compelling stories to share, and it's great publicity overall.
But it's not really "news." You won't learn anything you don't already know. So let's hope that other African-Americans (and everyone else, for that matter) see this article and discover they're not as alone as they thought they were.