Yesterday, NPR covered the "Why are there no chaplains for atheists in the military?" story:
Military chaplains, most of whom are Protestant Christians, are assigned many secular advising duties, including marriage, family and suicide counseling, Torpy tells weekends on All Things Considered guest host Rachel Martin. They touch so many parts of service members' lives, he says, they can help improve what he sees as an environment of exclusion.

"That lack of connection to atheist and humanist communities, the lack of recognition or support for atheists and humanists — that implication can be solved primarily through the chaplains' corps," he says.

…

While some might wonder what role atheists could fill in the chaplaincy, Torpy says they would be able to do the same job as any other chaplain who assists someone with different beliefs.

"There are individuals that, they don't have those traditional religious perspectives, and some of those individuals want to serve as officers in the military," he says. "That's how they want to serve the nation, to do chaplain work, and they can do that in a way that Christians can't do it."
Are atheists actually left out in the military? Yes, that really happens:
Torpy: Going on a military mission, for example. You know, we were getting ready to roll out and everybody come in. So as the commander of this convoy, everybody come in, we're going to do a prayer first together. We're not going to talk about communications. We're not going to talk about (unintelligible). We're not going to talk about first aid. We're not going to talk about maintenance. So I had to opt myself out of that situation, to out myself, because this commander took it upon himself to have a personal religious activity in the midst of a military mission.
This shouldn't be a complicated decision. When you have chaplains for Buddhist, Muslims, and Jewish populations — all groups which are outnumbered by atheists — there's no reason to not have a chaplain/counselor/whatever-the-hell-you-want-to-call-it-because-it-amounts-to-the-same-damn-idea for non-religious soldiers, too.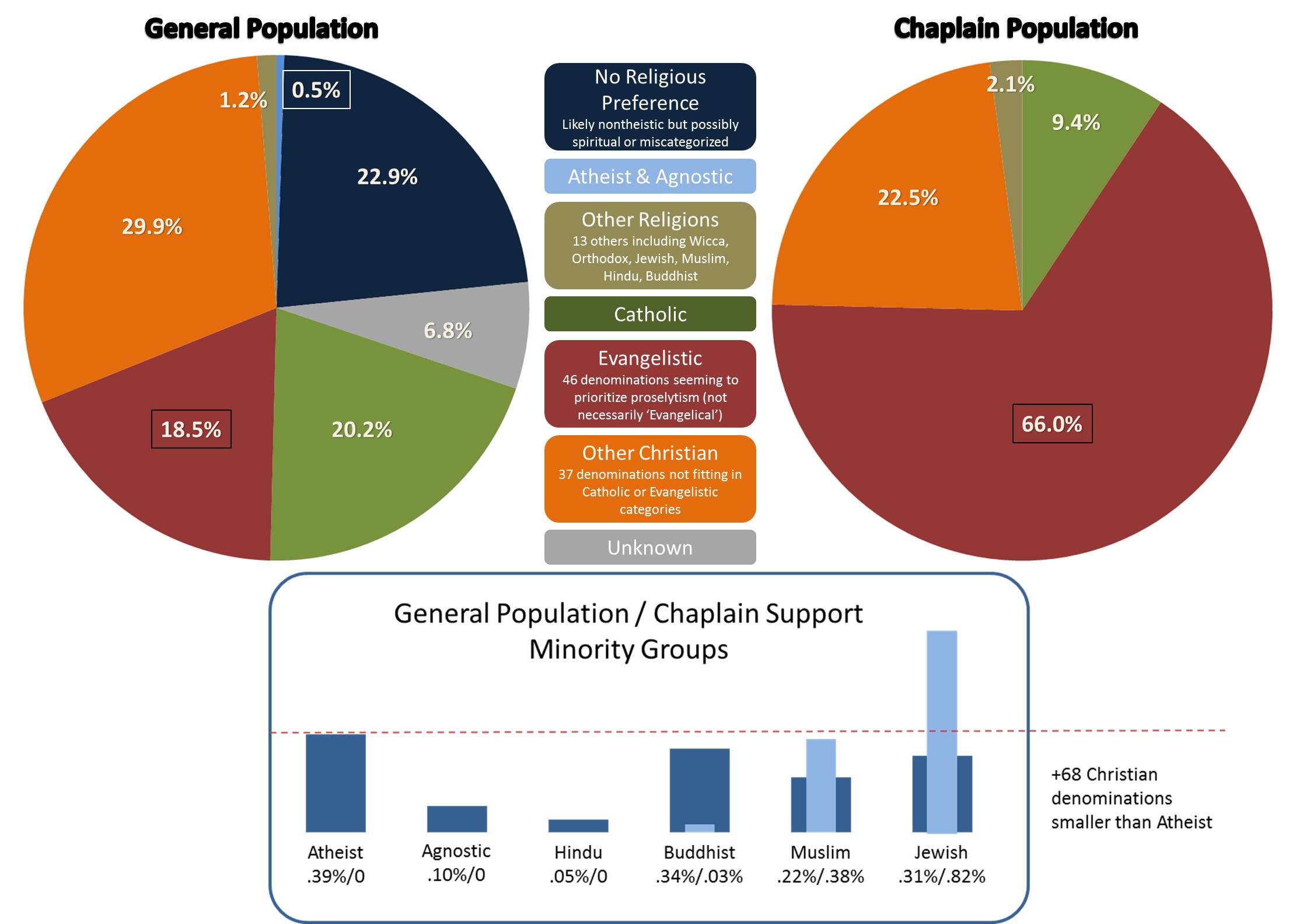 (Thanks to Mike for the link!)