When comedian Ricky Gervais had the chance to be on the cover of a recent issue of Rolling Stone, he submitted a picture of himself as a sad clown with a gun in his mouth… and he considered submitting this alternative (just in case a suicidal clown was too offensive):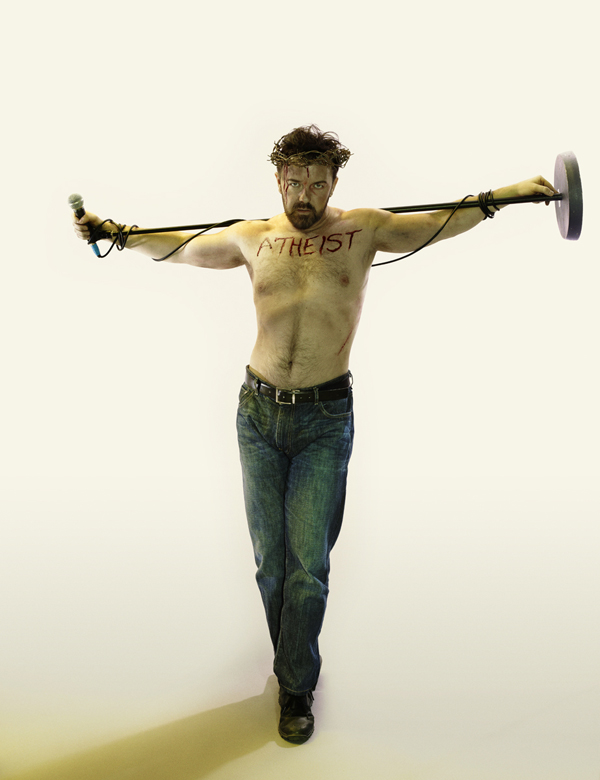 (Photo by Nadav Kander)
For some reason, the editors didn't like either one… and they went with Rihanna instead:
Too bad. Atheist Jesus would have made for a hell of a cover. And it would've provided very interesting juxtaposition next to a story about "The Kill Team."
***Edit***: I've fixed a couple mistakes since the original post went up.