If you're visiting the Dane County Fair in Madison, Wisconsin today, keep your eye out for Mary Weigand, who has a special booth set up:
The part-time nurse from West Bend seeks to convince people that the universe is only 6,000 years old and that Charles Darwin was wrong. Her booth proclaims Christianity and evolution incompatible.

"Can you believe in evolution when God says he created the world and everything in it in six days?" she asked. "There's really nothing to reinterpret."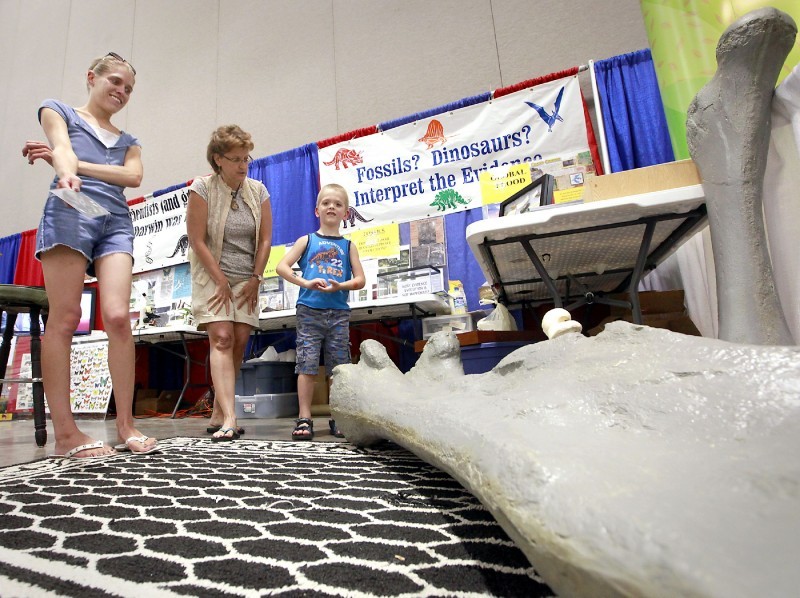 At least the article in the Wisconsin State Journal quotes a couple experts who actually know a little something about evolution:
Donald Waller, a UW-Madison botany professor who studies evolutionary biology, was dismayed to learn of the booth's existence from a reporter.

"I think it's a testament to the power of belief and the difference between belief and science," Waller said. "She is asking that the physical laws of the universe be changed to accommodate her views."

Techniques such as radioactive isotope dating repeatedly conclude that some geological features are hundreds of millions of years old, Waller said. "There's little disagreement among scientists about the age of the Earth," he said.

…

"This is nothing new. This is the standard creationist story," said Charles Byers, UW-Madison professor emeritus of geology. "There are lots of examples of intermediate fossils showing progression of life going back for half a billion years."
So Weigand is paying $680 for the privilege of being mocked by the educated. So be it. I'd love to see video of a precocious child quizzing her on her evolution knowledge.
Or, better yet, maybe Charlie's Playhouse can purchase a booth at one of the fairs she'll be attending in the future — let's have some real science nearby to counter Weigand's falsehoods.