Niko Alm seems thrilled that Austrian officials gave him the green light to wear a colander, the official headwear for Pastafarians, in his driver's license picture. It's only fair — they allow for other religious head covering as well: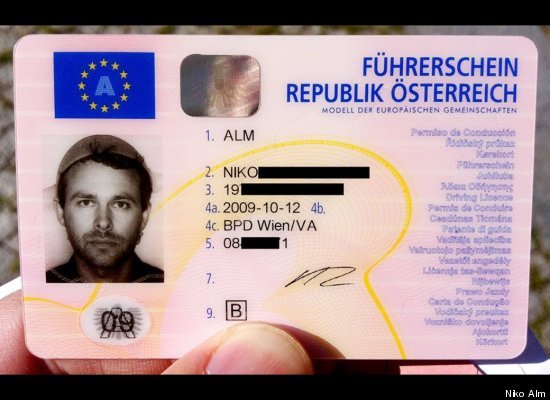 "Today I was able to get my new driving license, and in it you can clearly see that I'm wearing a colander on my head to demonstrate my allegiance to the Church of the Flying Spaghetti Monster," Alm wrote in his blog, adding "My headwear has now been recognized by the Republic of Austria."
You can read a translated version of his own blog posts about the experience here.
For some reason, though, Alm had to undergo a psychological evaluation to gauge his sanity. I'm guessing they wouldn't have done that for an Orthodox Jewish man or a Muslim woman…
Altogether, it took him three years from start to finish to get that image on his license. (Local officials say the license was ready in 2009. Alm just never picked it up.)
I haven't figured out if Alm is serious or just trying to make a mockery of the religious headgear exception. Either way, I tried it myself.
I just feel silly…