Dylan Galos can't catch a break.
His billboard for the Freedom From Religion Foundation's "Out of the Closet" campaign in Columbus, Ohio looked great: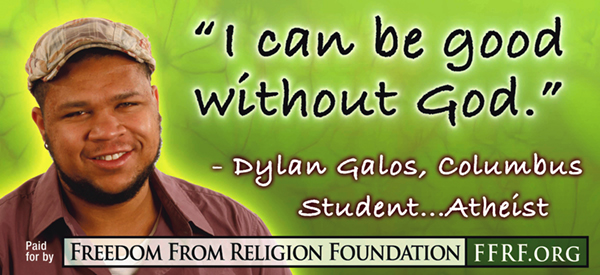 Unfortunately, it turned out that billboard was placed on church property, so it was taken down and moved elsewhere.
The billboard… has been relocated to East Main St., west of Alum Creek Dr., facing west.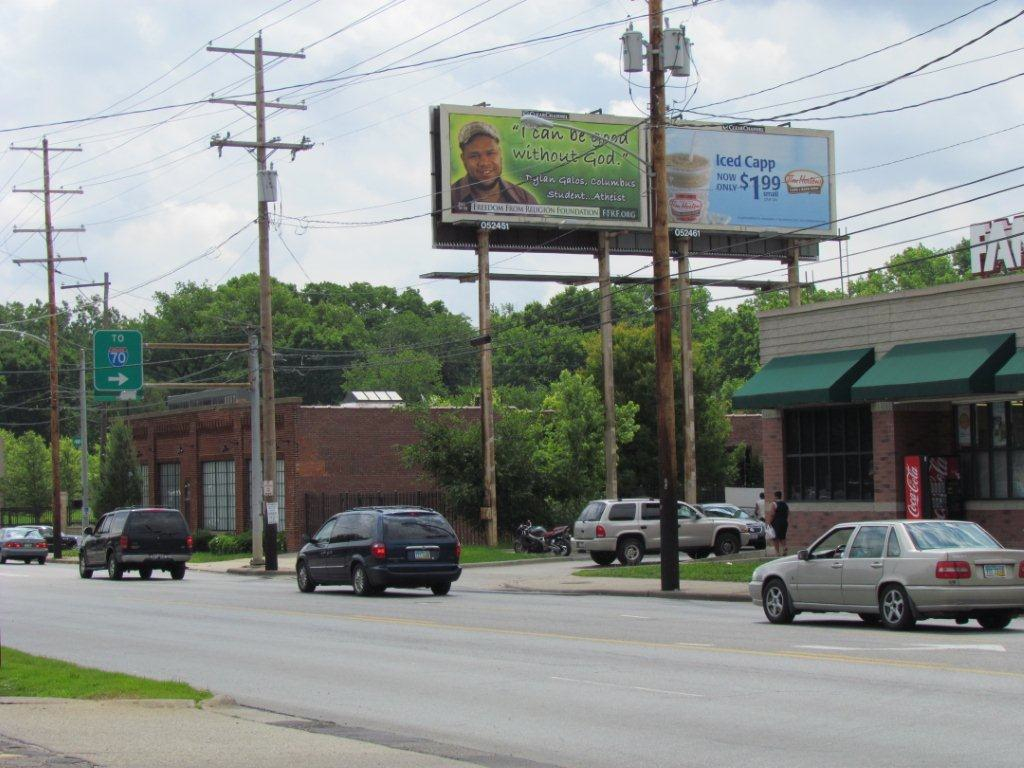 Guess what?
A business owner has complained about the billboard's new location. And now it has to be moved again.
The billboard was apparently removed on Tuesday, July 5, but FFRF did not receive indirect notification until this afternoon. FFRF has been promised the billboard will be relocated soon and that FFRF's contract for 28 days will be honored for Dylan Galos' billboard.

"As we pointed out at the end of June, when the church censored our billboard placement, this kind of intolerant reaction shows why our campaign is so important," said FFRF Co-President Annie Laurie Gaylor.

…

"It's revealing that Dylan's statement, 'I can be good without God,' has provoked this kind of prejudice," added Dan Barker…
Unbelievable.
I love this picture of Dylan near his billboard (before the latest move) on the FFRF site:
The upside to all this is that as more people complain, the campaign gets more attention and the billboard stays up even longer.