You all saw evidence of how uneducated most of the contestants for the Miss USA pageant were — most felt that Creationism and Intelligent Design were valid theories to discuss in a public school science classroom.
It turns out the Miss America pageant has the same problem.
The latest issue of New York magazine has a profile on Miss America 2011, Teresa Scanlan and they make a note of where she's going to college: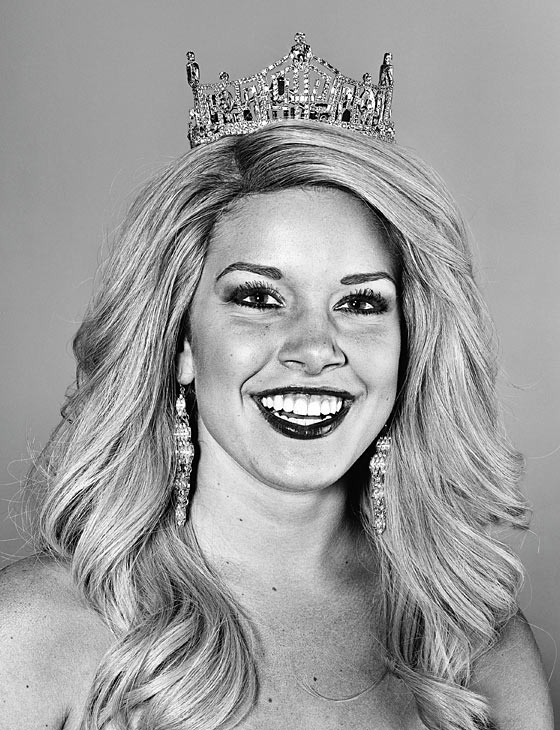 The grand prize of the Miss America pageant is $50,000 toward college tuition, roughly the cost of one year at a typical private school. Teresa plans to use her fund to attend Patrick Henry College, a small liberal-arts school in Purcellville, Virginia, founded in 2000 by a Christian home-schooling activist. Eighty percent of its student body comes from a home-schooling background, like Teresa. Also like Teresa, many of Patrick Henry's students hope to work on Capitol Hill. (She plans on becoming a Nebraska congresswoman before becoming president.) In just its first five years, the school came to rival Georgetown in the number of internships its students earned in the White House. It is also distinguished by the intensity of its religious commitments. Matriculating students are required to sign a Statement of Faith acknowledging the existence of Satan, expected to seek parental approval in romantic decisions, and prohibited from dancing on campus. Scanlan tells me there was never a question in her mind about where she wanted to go to college.
In case you haven't read it, Hanna Rosin's 2005 profile of that school for the New Yorker is a must-read.
What's scary is that Scanlan could do very well as a politician in certain parts of the country. She's attractive, she's religious, and… does anything else really matter for her potential base?
(via Joe. My. God.)