After Madison, Wisconsin; Raleigh, North Carolina; and Tulsa, Oklahoma, the Freedom From Religion Foundation's "Out of the Closet" billboard campaign is now in Columbus, Ohio.
"We atheists and agnostics are your neighbor, your classmate, your colleague, the person who opens the door for you at the grocery store," says Dan Barker, FFRF co-president. "We're your friendly neighborhood atheists and agnostics."

"Our members are FFRF's greatest asset, the best advertisement for freethought," adds Annie Laurie Gaylor, who co-directs FFRF with Barker. "We are delighted to introduce them and their viewpoints to Columbus. It's high time to welcome atheists and agnostics and our point of view into the American mainstream," she added.
Here are the seven billboards going up in Columbus this week — they'll be up for a month: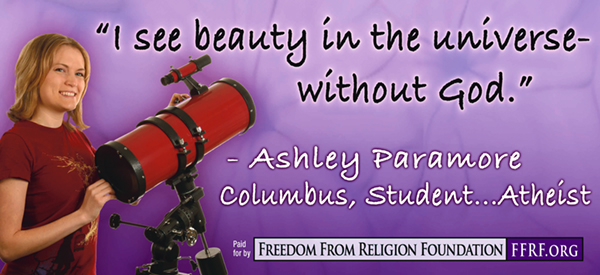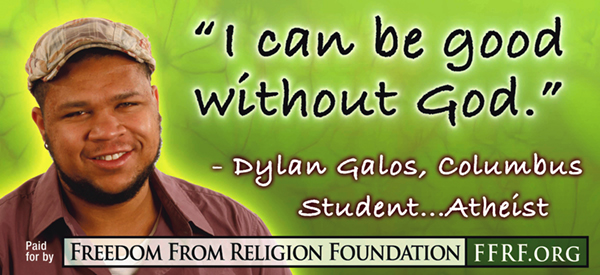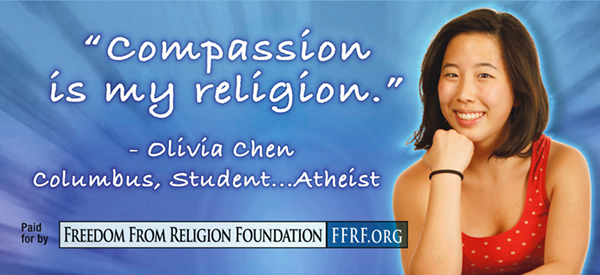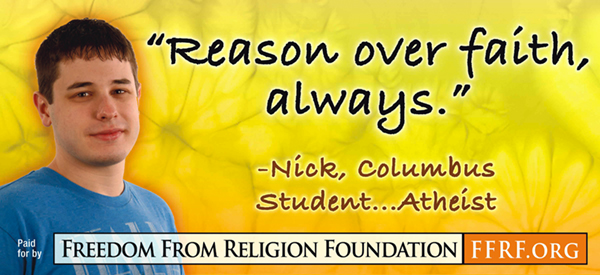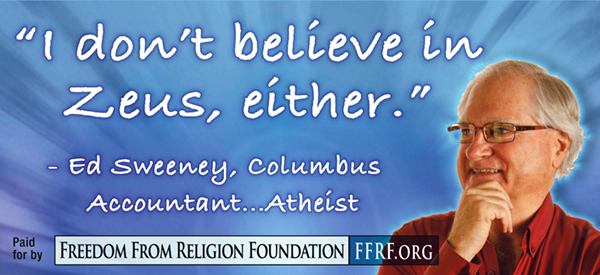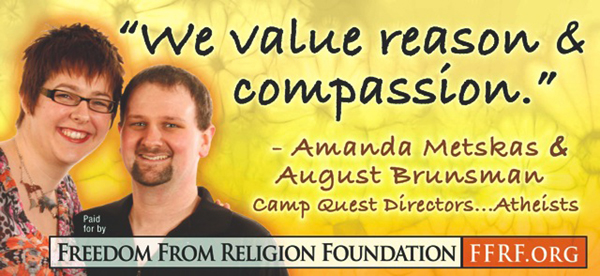 This is one of the best billboard campaigns I've seen in the atheist world — unlike the American Atheists' "You KNOW" campaign, it's hard to find anything controversial with these billboards (though that won't stop Christians from trying), and it offers nice human faces to replace the evil, immoral stereotypes that people may have about us.