According to Stars and Stripes, Pratima Dharm has just been named "the first Hindu chaplain to serve the Department of Defense." She's trained to help everyone, of course, but she knows the Hindu traditions better than anyone else out there and can be there for those soldiers specifically.
But having a Hindu chaplain available, even if only by email, will make one important group very happy — military mothers who want to make sure their children can practice their faith properly. Sometimes that means explaining cultural fine points.

"Mothers would ask, can you give proper rites to the soldiers?" [Indian-American Army Reserve veteran Chaturbhuj Gidwani] said. "For example, if I die, I don't want to be buried, I want to be cremated. I don't want to eat beef, I want vegetarian food."
You know what? Good for her. And good for the Hindu troops. That's awesome.
But…
Now, we have to ask the questions: How many Hindus are in the military? And how many non-theists?
I asked Jason Torpy of the Military Association of Atheists and Freethinkers and he said this (emphasis mine):
Our study of 2009 DoD data shows 0.05% Hindu vs 0.5% Atheist & Agnostic.

A 2009 survey by the Defense Equal Opportunity Management Institute shows 3.61% Humanist. Hindu isn't listed and is presumably among the 1.19% "less common" category.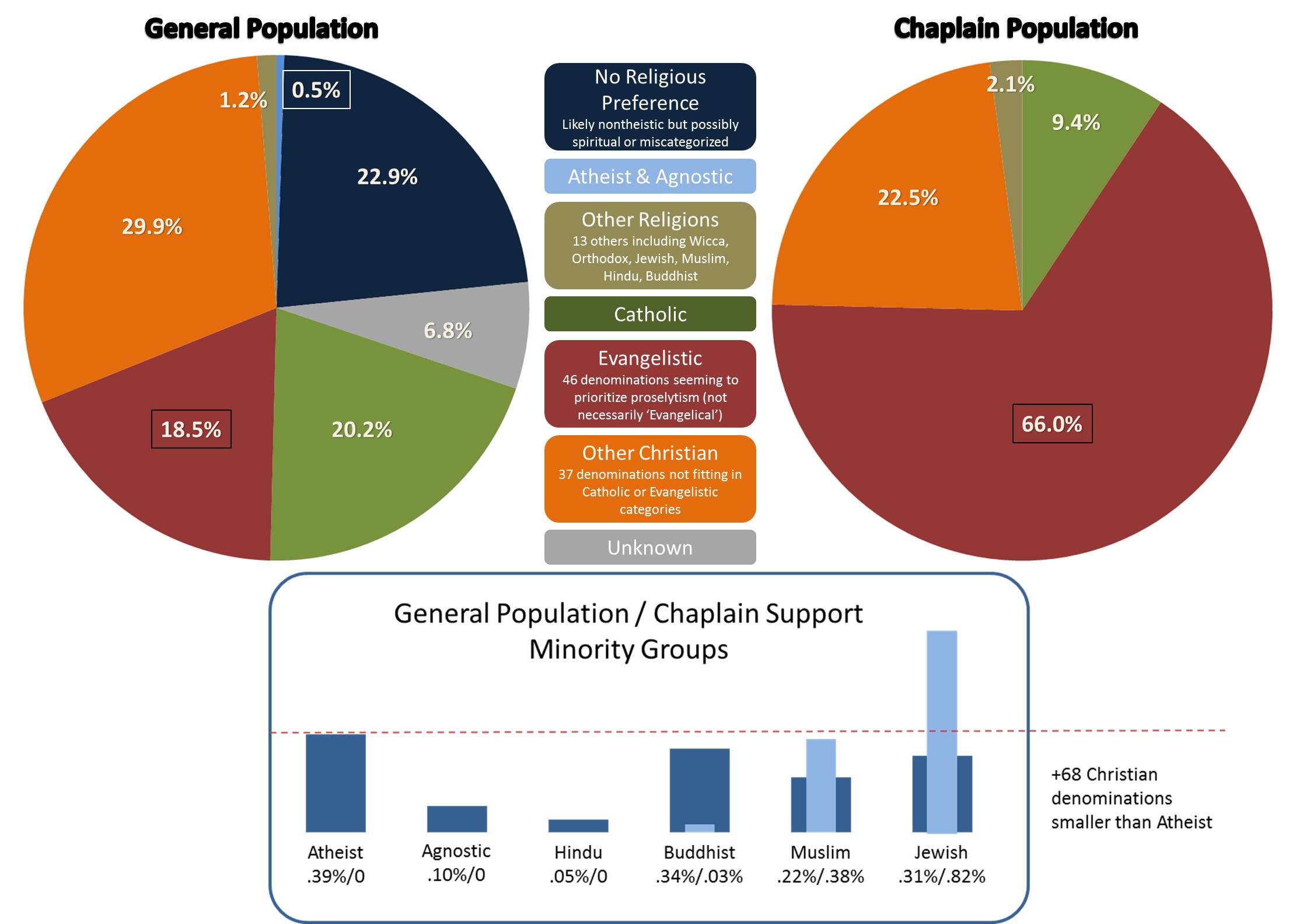 So 0.05% of our military consider themselves Hindu. They now have a chaplain.
Meanwhile, there are ten times as many atheists and agnostics in the military… but they still don't have a Humanist chaplain.
There's something wrong with that.
(via Under God)