This chart comes via OkCupid Trends.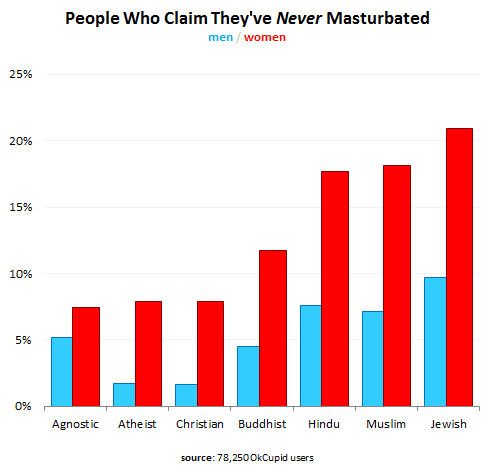 So many questions…
Is this evidence that non-theists are more honest than some religious counterparts?
Is this evidence that a small percentage of atheists and agnostics are liars? 🙂
What's the difference between the Protestants and the Catholics? Evangelicals and merely cultural Christians? Right now, they're all lumped together…
How many users were "surveyed" in each category? (When a Jewish friend saw the chart, her reaction was that the number of Jewish women surveyed must have been *really* low, thereby skewing the data).
I know these aren't scientifically accurate data — it's all based on data that OKCupid users provide, so just bear that in mind.
That said, go interpret this! The more amusing your theory, the better…