The Freedom From Religion Foundation has a couple billboards now up in Denver…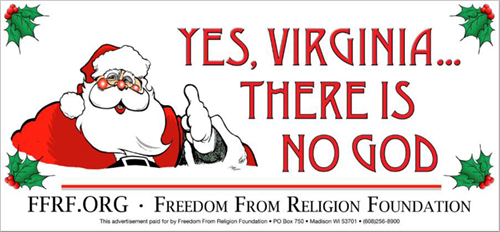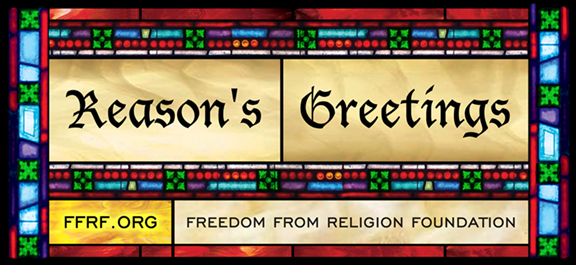 And that's the least controversial thing FFRF is announcing this week.
They're also putting a sign like this in the Mississippi State Capitol beginning on December 20th:
At this season of the Winter Solstice, may reason prevail.
There are no gods, no devils, no angels, no heaven or hell.
There is only our natural world.
Religion is but myth and superstition that hardens hearts and enslaves minds.
These all seem pretty uncontroversial. I doubt you'll be hearing anything else about them in the coming weeks…