The Freedom From Religion Foundation just announced that their membership is nearing 16,000 members, making them that largest atheist organization in the country (by a long shot):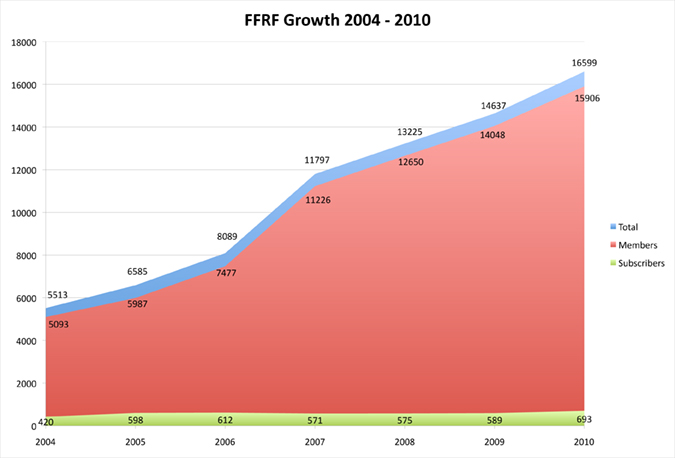 It's an incredible number, so congratulations to them.
How did FFRF grow so quickly when you consider they don't really do social media, they don't promote local affiliates or "centers," and they employ a minimal staff… ?
Because what they do, they do incredibly well. They file important church/state separation lawsuits (including one that made it to the Supreme Court). They are constantly putting up pro-atheism billboards around the country. They are always active and they don't shy away from using the dreaded A-word.
I know I'm proud to be a member.
(Their press release also mentions the results of a survey of members (PDF), but I think my AP Stats students would yell at me if I hyped a self-selecting sample of about a quarter of FFRF's members…)