I'm sure A&W restaurants want to tailor their advertising to the masses, but combining Jesus with cheese curds may not be the most appetizing way to do it.
Reader Joey sent in this picture of one such restaurant in Frisco, Colorado. He adds that it's not the first time they've used the sign for Christian evangelism, either: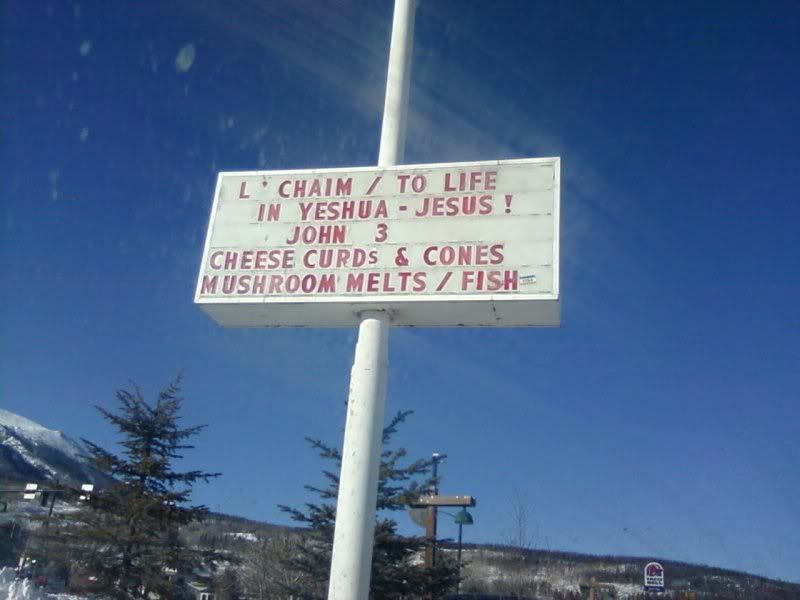 That is *so* not sacrilicious.