The latest XKCD offers a beautiful explanation of why most atheists don't fear death — we know that it's possible for us to make a difference even after we die. We can leave behind legacies and memories, of course, but we can also leave behind physical parts of ourselves to people who need them: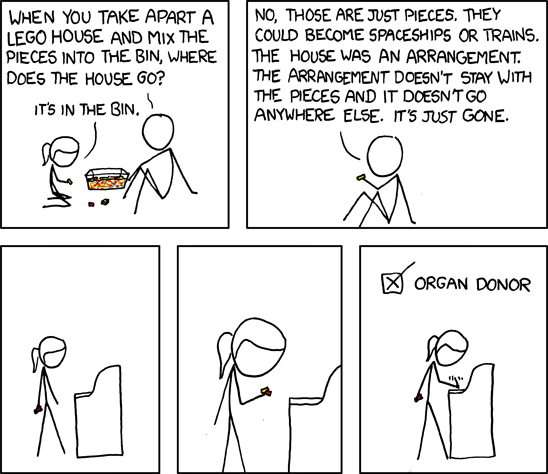 I'm an organ donor and proud of it. Most atheists I know are.
I think it's selfish not to do that (or to donate your body to science). It's not like we need our body after we're gone.